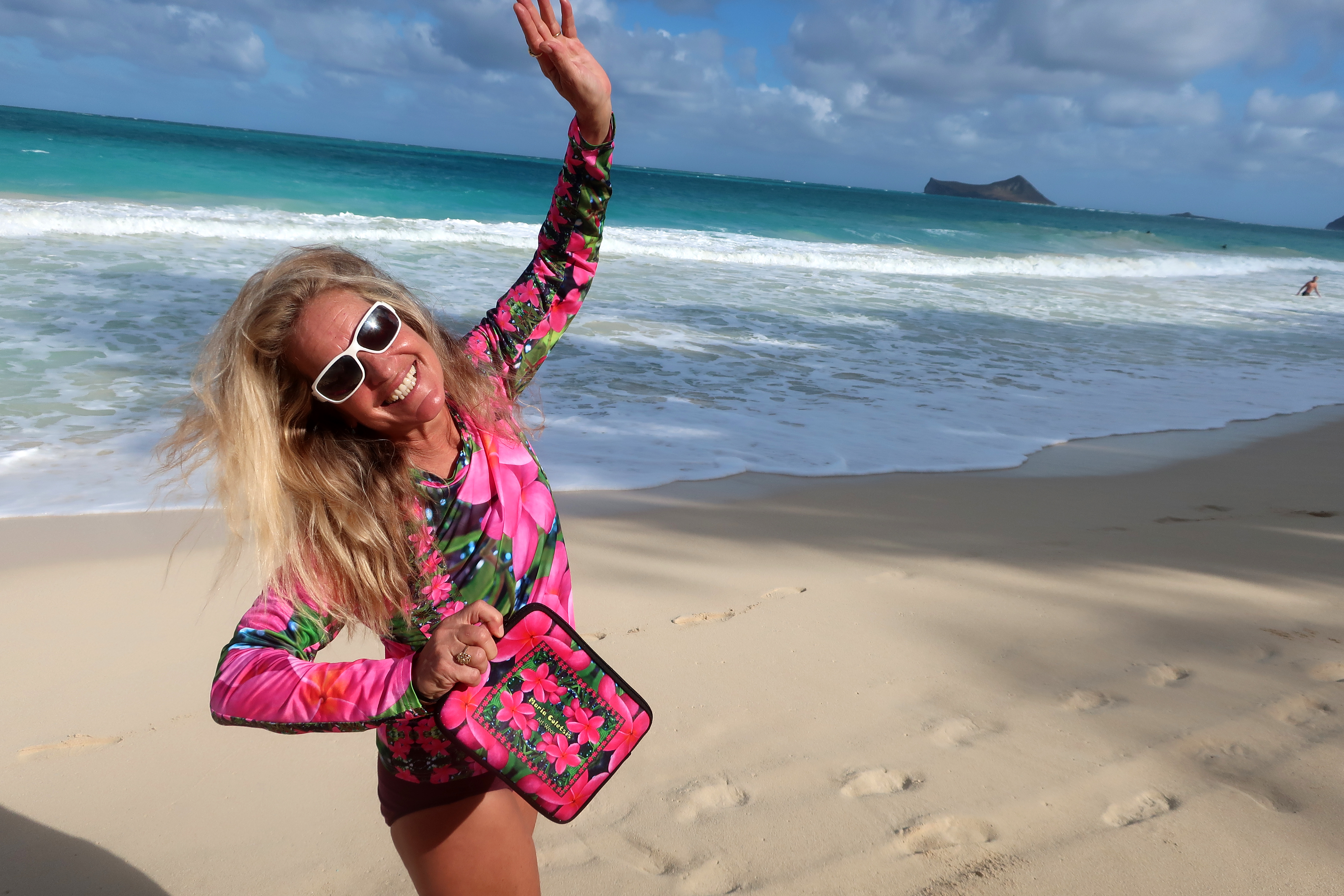 Artist Maria Coletsis has created a collection of fabric designs inspired by nature. She has made unique one of a kind designs for each garment. Her love of the beach developed a beach sarong and neoprene pouch which come together to hold your stuff and keep it dry. The surf shirt is light, vibrant and colorful while keeping the sun off and also comes in the pouch. The collection includes images which have been included in international exhibitions and also chosen for public art spaces.
Maria Coletsis works with issues concerned with identity, sexuality and the environment. Primarily using photography, Maria is an artist who incorporates into her diverse works: painting, digital media and computer installations. She continues to investigate and photograph subculture subject matter and has introduced elements from nature to explore our human nature.
Born and raised in Vancouver, British Columbia, Canada. Maria received her Bachelor of Fine Arts Degree from Vancouver's Emily Carr University of Art and Design and soon after attended the San Francisco Art Institute, where she received her Masters Degree of Fine Arts in Photography.
Her photographs have been included in the East London Photography Festival, chosen by the curator of the Whitney Museum for the Viridian Gallery open call in New York and solo art exhibition and book launch at the De Luca Gallery in Toronto for her recently published photography book, Behind the Whip: Dominatrix.
Maria Coletsis Behind the Whip Photography Book
Currently Maria's latest body of work "Intermission" has been reviewed internationally and has been included in over 20 group exhibitions from Budapest, Barcelona, Athens and London.